You are here

Dimensional Fund Advisors
Dimensional Fund Advisors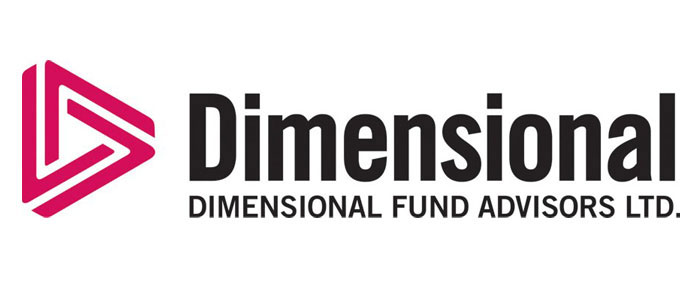 Founded in 1981, Dimensional Fund Advisors (DFA) offers a range of equity and fixed income strategies that seek higher expected returns. The money represents the savings, sacrifice, and dreams that investors have entrusted to them. Dimensional believes in client-focused advice and efficient, value-added access to the capital markets can be a successful combination for both advisors and their clients.
Our investment portfolios are customized using DFA funds rooted in academia, particularly in the work of Professors Eugene Fama and Ken French. Its equity funds are structured to capture the risk factors of size, relative price, and direct profitability. Its bond funds follow variable maturity and variable credit strategies to maximize expected returns under different interest rate scenarios.
Each highly diversified portfolio is competitively priced with very low weighted expense ratios varying from 0.20 to 0.23% annually. You will have exposure to oer 12,000 stocks of different companies from 40 countries around the world, so no matter which one hits a grand slam, there is an excellent chance that you will own it. Your bond allocation will include up to 2,000 different government and investment-grade corporate bonds.
Dimensional Fund Advisors Ltd. is a separate entity from Independent Financial Advisors, Collaborative Financial Solutions & Wealth Management and LPL Financial.